March 27th, 2012 Posted in
Blog
We have just returned from our visit in the UK. Again we were impressed of the quality and the variety of the cars at the show. Here some pictures: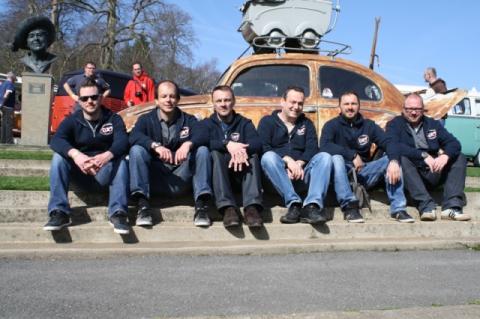 In front of the Swiss Split Window under supervision of her Majesty.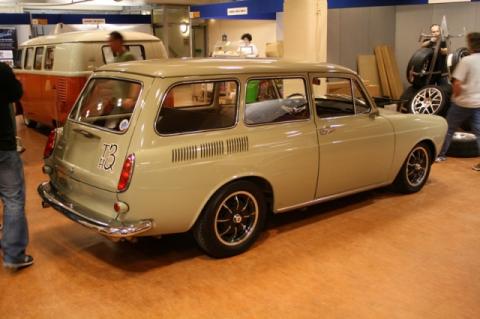 Mario´s Squareback got ready just in time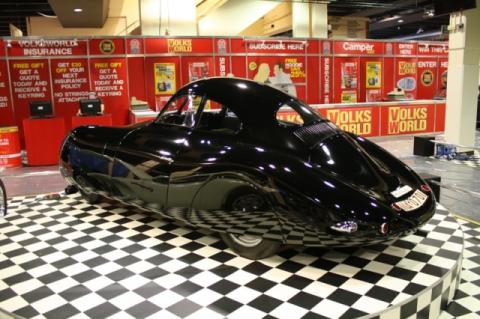 Berlin-Rom-Wagen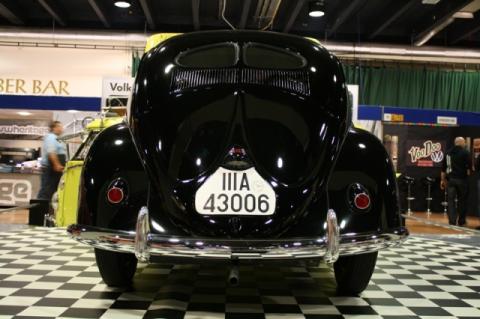 The oldest known existing VW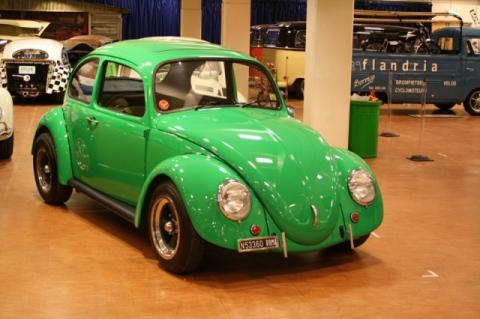 Old School from Rome, Italy. That´s quite a far ride!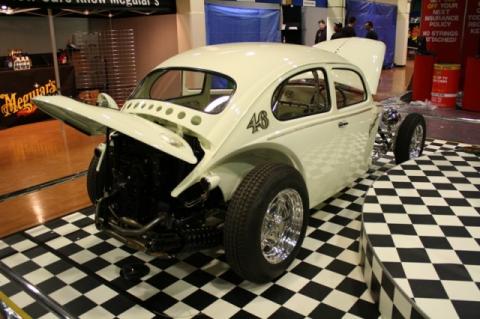 Volksrod in highest quality. Lateron became "Best of Show"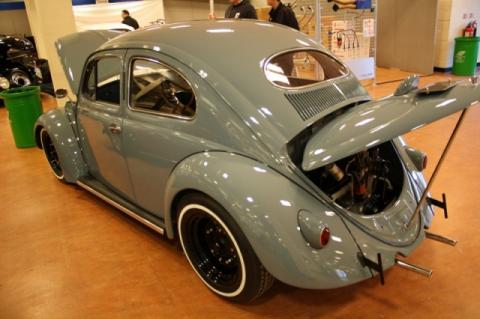 Vintage Speed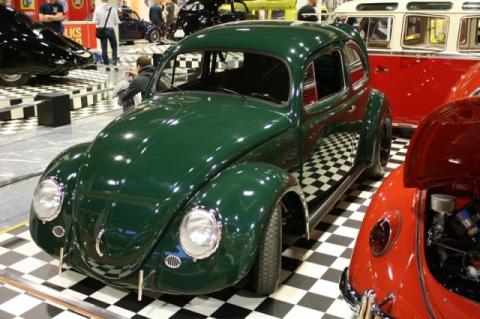 Mike Pye´s longterm project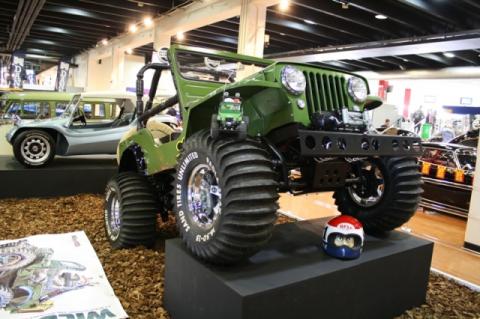 Walter from the BugBox brought his second Vintage Tamiya creation in 10:1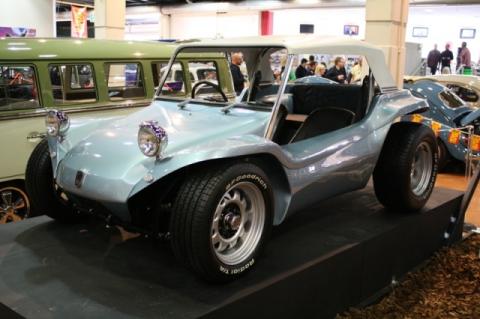 very clean Buggy. Stylish with a wheel choice against the mainstream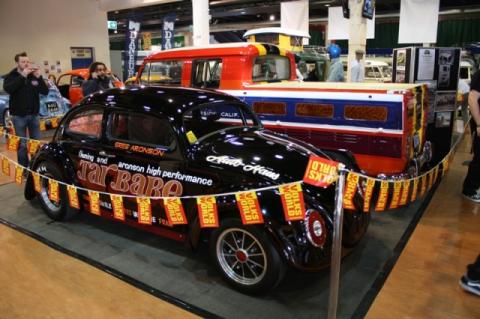 Russel Ritchie´s freshly restored Tar Babe and the Race Shop Bus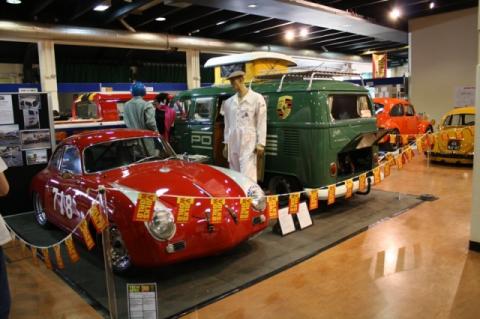 Nice vintage racing display. And the bus really trailered the Porsche to the Show
Not quite sure what that was. Surely very creative and a good quality of craftmanship, but far a away from the style we like